Description
Why is LactoG Crispatus bio now called LactoG Crispatus?
LactoG crispatus used to be called LactoG crispatus bio, since it contains live ferments as active ingredients (3 strains of Lactobacillus), "Bio" meaning "living". However, it is no longer possible to call it organic, which is why it is now called LactoG Crispatus.
Rest assured, it still contains the same active ingredients in equivalent quantities!
Lactobacilli, the bacteria that make up your flora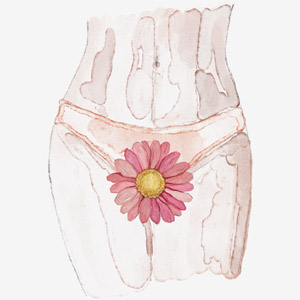 Lactobacilli are a type of bacteria found in the body's flora (intestinal flora, feminine flora, skin flora...).
Each flora contains a large number of specific bacteria.
Lactobacillus crispatus and Lactobacillus brevis are the most representative bacteria of the female flora (together accounting for over 60% of the flora).
LactoG Crispatus contains 3 specific strains, named Lactobacillus crispatus, Lactobacillus brevis and Lactobacillus acidophilus.
Over 5 billion per capsule, initially harvested from women.
Our trump card: Lactobacillus crispatus
LactoG Crispatus is one of the few formulations to include the Lactobacillus crispatus strain, because we control its production method. Few laboratories have it!
Our advice
Remember to support your intestine at the same time as using LactoG Crispatus :


Transit succes for a supply of Psyllium to promote good intestinal transit and regular bowel movements.
L-Glutamine brings you glutamine, an amino acid found in abundance in the intestinal mucosa.



Promote your acid-base balance!
It is sometimes recommended to combine LactoG Crispatus with the zinc-rich Formule Alcalinisante to promote a balanced acid-base metabolism.
Did you know?
Taking antibiotics?
LactoG Crispatus and the Lactobacilli it contains are highly recommended in this case.
Mom-to-be?
Ask your doctor for advice. LactoG Crispatus is highly recommended for pregnant women, especially for natural childbirth.
---
⬅ To more information, click on the left menu
Usage tips
As an attack


At the start of use, the recommended dose is 2 capsules a day for 10 to 15 days.

After that, 1 capsule a day is sufficient.

This treatment should preferably be repeated 2 or 3 times a year.

As an accompaniment
1 capsule a day in the evening (at bedtime) for 2 weeks.


LactoG Crispatus has no side effects.
People who are hypersensitive to one or more of the product's excipients should refrain from taking it.
LactoG Crispatus can be used at any age. Pregnant women should consult their doctor for advice.
Storage and stability
LactoG Crispatus should be stored in a cool, dry place. Avoid high temperatures and sources of heat. Use before expiration date. Shelf life is 24 months: the expiration date is shown on the outside of the pack.
Contraindications
Do not exceed the recommended daily dose.
Keep out of reach of children.
Dietary supplements should not be used as a substitute for a varied, balanced diet or a healthy lifestyle.
Nutritional table
One capsule of LactoG Crispatus contains :
40%
Lactobacillus crispatus
30%
Lactobacillus acidophilus
Active ingredients
Lactobacillus crispatus
Lactobacillus brevis
Lactobacillus acidophilus
Capsule
Hypromellose
Excipient
Acacia fibers* 
Bamboo
* Organic farming
Data sheet
| | |
| --- | --- |
| Reference | NMV013 |
| Manufacturer | NaturaMedicatrix |
| EAN | 5425036461994 |
| NUT | AS_979/235 |
| Dosage form | Vegetable capsules |
| Quantity | 30 vegetable capsules |
| Certificat | Made in Belgium |
| Type of product | Nutritional supplement |
| Intolerance | Gluten FREE, Lactose FREE, Sans soja, Sans sucre |
| For who? | Women |